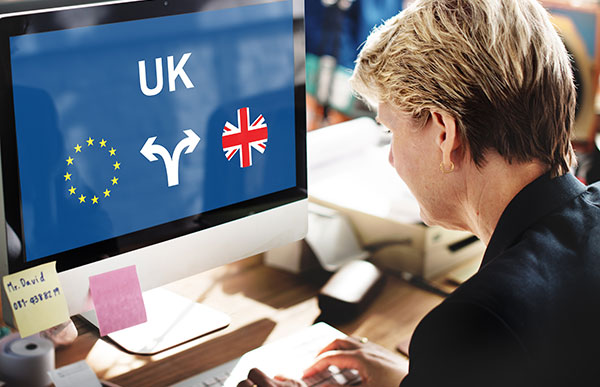 There has been a great deal of speculation and uncertainty around Brexit. The effects on EU workers within the job market before and after Britain leaves the EU are a top concern for many candidates seeking work. Even some UK businesses and companies have been quick to act. Pret A Manger embarked on a drive to
attract more British workers
into their roles to prepare for the future, which is understandable in their case as 65% of their workforce is made up of workers from EU countries.
Deloitte's
Power up - the UK workforce
report identifies that 47% of skilled European workers are expected to leave Britain over the next five years. That's quite a significant amount that will surely have knock-on effects for various sectors. But how is Brexit being communicated by employers? The same report also states that 38% of employers for highly skilled workers have given no communication at all around Brexit, with that figure reaching to 48% for the employers of the less skilled EU workers. Only 11% of skilled workers said that their employers effectively communicated Brexit, with that figure the same for less skilled workers.
Less access to skilled workers for employers would create an even wider skills gap than there is now and within the current market, salaries are being pushed up by £4,000 according to
Business Insider's report
.
If reports are to be taken literally regarding a skills gap, prospective employers will look for experiences and abilities in candidates that can be applied laterally for those that remain. This is because many sector-specific skills can be learnt on the job or through mentoring/training.
Although candidate and client confidence levels remain affected by Brexit uncertainty, there are lots of steps that can be taken to ensure you are better prepared.
Know your worth in the market– what are jobs paying in relation to your secretarial skills and experience? Check our Salary Comparison Tool.
Upskilling – lots of companies use a variety of management reporting packages – can you be upskilled through your current employer with different tasks to give you more exposure and arm you with transferable skills?
If study through your employer is not possible, is there a course you can enrol yourself into?
How long have you been working in the UK? If you've been here for more than five years you can apply for permanent residency.
This is a great opportunity for potential candidates to go head-to-head with those that have the same level of experience. For recruiters, identifying candidates in the market who have the potential to be upskilled, irrespective of industry, will go a long way in tackling the skills shortage now, and with the impending Brexit.
If you'd like more information, or would like to discuss this further, please contact Grant Zaccaria, Associate Director, Page Personnel HR, Secretarial & Business Support.
T: +44 113 2437767
M: +447775546458