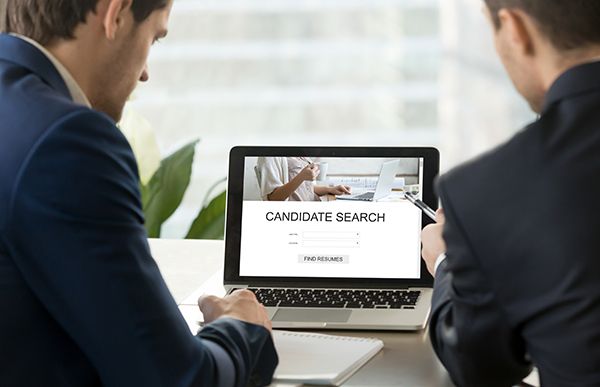 Many businesses will have experienced dealing with counter-offers when recruiting. Hiring managers meet the ideal candidate and their current organisation or one of your competitors, might offer them more money, a better benefits package or an alternative working environment, which could tempt the candidate.
So, what can hiring managers do to ensure that they remain the top choice for candidates they are interviewing for and avoid that hellish process of a bidding war?
Lower the chance of a counter-offer
As a hiring manager, you should be aware that counter-offers can happen at any point in the hiring process, even after the offer has been accepted. It is good to spot the signs early on, so that you only invite serious candidates to later interview stages. Note their motivations for leaving their current role, and if it is down to salary they may be persuaded to stay at their current role if offered better remuneration.
To lessen the chances of a candidate opting for another company, ensure you are fully engaging them from the beginning and throughout the interview process. Explain to them the positive aspects of your organisation and what they can expect if they should join, as this will give them an overall feel for your business.
You will encourage engagement from candidates if they feel there is potential for growth and development within a role, from the outset. Candidates are likely to find another career if it is unclear to them what potential career progression is available to them.
Meet the team exercises
If you are waiting on your favourite candidate to accept an offer, and they are choosing between multiple job opportunities, consider offering them a chance to meet their potential team. This exercise will give them a broader idea of what life is like working for your organisation and allow them to see the working environment they would be in. Not to mention, taking away some of the first-day nerves.
An organisation that goes the extra mile in taking time out of their day to spend with the candidate, shows that they are invested in their staff. It also sets the tone for their future working with you.
Avoid a bidding war
You should be prepared to fight for the top candidates in any industry if the occasion arises, although, there are ways to avoid the gruelling 'bidding war' with your competitors. When you want to make an offer, set your best and final offer down for the position.
By doing this from the start of the process can avoid a bidding war, as they tend to occur when an organisation is waiting to see what the candidate will accept in terms of salary. This showcases a lack of commitment from the client and may deter a candidate who thinks they are being offered less than they are worth. Furthermore, if they know there is a chance to obtain a higher salary, then they will push for this no matter their skill level. Equally, if another company offers them a better salary this will hold much more weight for the candidate and they will feel more valuable to your competitor.
Be considerate of the candidate
In the current candidate-led market, employers should be expecting a counter offer as a part of the interview process. With the decrease in available talent and the cost of recruitment, companies will be keen to retain their current staff.
Most candidates won't expect a counter-offer, so often it will take them by surprise and put them in a difficult position. They might feel as though they are letting their company down by leaving the organisation and might question their motives for looking for employment elsewhere. Take a sympathetic approach with your candidate if a counter-offer is given, show that you understand their position and they may be more inclined to accept your offer. This will highlight that as a manager, you care about their wellbeing and that of your employees.
Wellbeing on a broader scale
Organisations should be continually ensuring that their staff feel valued in their current role. Regular communication is key to make sure you are aware of your staff's issues and how they are feeling at work. Regular reviews, informal meetings, and anonymous surveys, can help to bring this information to managers' attention.
A company showing that they value the information that staff are giving to them and more importantly, acting upon it by putting new systems in place. Or bringing queries or requests to higher members of the business, shows that you are keen to rectify any issues. This will leave your staff feeling heard and valued within the organisation.
If you are looking to recruit within the secretarial and business support,
get in touch
with one of our expert recruitment consultants today, to discuss all of your hiring needs.
Sarah Wilson
Senior Manager, Page Personnel Secretarial & Business Support
T: 01932 264 062