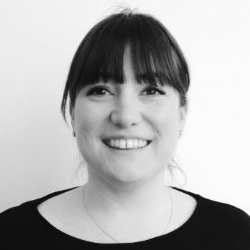 By Sarah Austin, operating director at Page Personnel Secretarial & Business Support
I am incredibly proud and honoured to be representing PageGroup at the Women in the City Future Leaders Awards. Women in the City is an award-winning institution which promotes, recognises and rewards female talent.
Having been with PageGroup for 10 years, I have been fortunate to work for a forward thinking business that encourages the development of female employees throughout their careers. This development and engagement from senior management has provided me with the skills needed to be shortlisted for this award.
It's important to me to continue to work hard to champion the careers of female employees in what is a particularly challenging industry. The recruitment industry is work hard/play hard, traditionally something that doesn't sit comfortably with the aspirations of many women. A career in recruitment demands time and energy from women making it difficult for women who want both a career and a family.
I have been in the industry for over 15 years and have observed women finding it difficult to communicate effectively with senior management about career progression. Being able to communicate goals and deal with conflict are crucial skills in recruitment as is the ability to network effectively. Where does one start with networking? It takes time to build your brand as a recruiter and it is increasingly difficult in an industry where this has to be done while ensuring you're reaching targets month in and month out.
After the recession of 2008, many women left the industry. This meant that, in an environment where women are already a minority, those that were left were forced to mirror the more traditional, aggressive business style to get to the top, leaving many unable to relate and lacking inspiration. Over the last few years, PageGroup has been incredibly proactive in its development of women. As an experienced mentor for Women at Page, I find the scheme provides essential advice, support and encouragement to the female management population. It encourages women to move forward with their career and increase their understanding of what they need to do to be successful while maintaining their femininity and professionalism in a male-dominated industry.
Launched in 2010, the Women in the City Future Leaders Award recognises the achievements to date and the leadership potential of fast-track women in the early stages of their career. The Award is national and open to women working in the UK for organisations (private, public, third-sector) employing 250+.
The national Future Leaders Award, sponsored by the ICAEW, HSBC, Capgemini and Lloyds shines a spotlight on exceptional women and leadership talent.