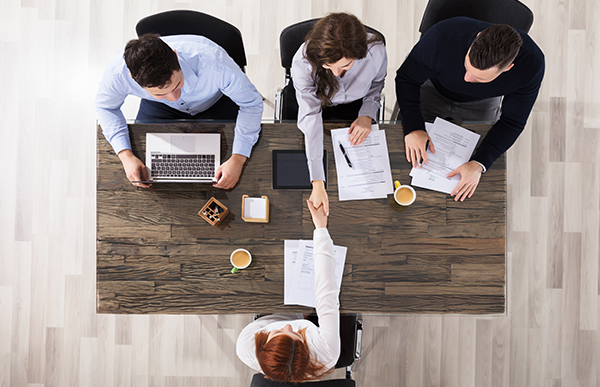 The current market has more jobs available than it does professionals able to fill them. This means it is a candidate-driven market, whereby good candidates are in short supply. Similarly, there is also a shortage in vacancies, as companies are securing top talent quickly. However, there is a way to speed up your recruitment processes to secure the best candidates for your organisation.
The cost of inefficient recruitment
Inefficient recruitment can have a detrimental effect on a business by way of financial, emotional and time costs. Often organisations do not realise the resources required for recruiting new staff. This can affect HR resources and pull internal staff away from their daily role to manage difficult processes, which can be stressful and time-consuming. When the recruitment process is drawn out with too many interviews, long waiting times between interviews and an arduous process, it can lead to candidate disengagement and drop-outs.
Ensuring everyone involved in the process understands the return on investment (ROI) of recruitment can be challenging. Here at Page Personnel, we advise on who may need to be involved in each recruitment stage to promote efficiency. A long interview process with too many stages for administration-level roles can be a turn off for candidates.
What snags can you face when deciding on new hires?
The recruitment process isn't always straightforward. Most businesses will have faced difficulties when hiring, even when the right candidate becomes available for the position advertised. Some of the factors that can slow down your decision making are middlemen or messengers linked to your HR or resourcing teams. Involving too many people in the recruitment process is sure to slow things down. HR teams often have a number of positions to recruit for, so ensuring you have one point of contact within your HR department, rather than multiple members of the team, can eradicate this difficulty.
Secondly, inflexible interview schedules that refuse to alter for candidates' needs can also hamper your recruitment efforts. If candidates are forced to wait weeks to be seen by interviewers, this can dampen their opinion of your business and could see them look elsewhere for employment.
How social media recruiting can improve response time
The current age of technology means that many candidates, particularly millennials, often prefer social media communication. WhatsApp, Facebook and LinkedIn are great tools for attracting candidates and keeping them informed on processes. As most people don't leave the house without their smartphone, a notification on social media is a personal response that is more likely to be picked up quickly, rather than via email.
The benefit of speeding up your assessment processes
Offering tailored assessment processes can improve how your organisation is perceived by potential candidates. In such a competitive market, it's important to be flexible and reach out to the right talent pools. Choosing the correct job boards and offering flexible interviews, such as video, allows wider coverage and improves your chances of attracting the best talent across the country, who may be willing to relocate for the right opportunity. With the new era of dynamic working approaching, businesses need to make sure they are as flexible as possible to fit candidate needs.
As recruiters, we can work to encourage the right candidates to apply for your vacancies. From the first phone call with a candidate or client, right through to offer management, we can assist with the process.
If you are looking to hire for secretarial or business support roles take a look at the
jobs we recruit for here
. Alternatively,
get in touch
with one of our specialist recruitment consultants to discuss all of your hiring needs.
Alexandra Boylan
Consultant, Page Personnel Secretarial and Business Support