Find your dream job with us
Fresh new roles
Discover hundreds of new and exciting jobs that are added to the Page Personnel jobs pages each and every day.
Dedicated consultants
Team up with our expert consultants who are passionate about matching top talent with their dream next role.
Top companies
We can help you land interviews with some of the UK's top employers across a huge range of industries.
Expert career advice
Read through our comprehensive library of advice articles and guides to help you at every level of your career.
It's no secret that many industries across the UK are facing skills gaps and talent shortages as a result of Covid-19 and Brexit. Whilst this situation is challenging for employers, it puts candidates like you firmly in the driving seat. So, if you're looking to:
Earn a bigger salary
Work more flexibly
Take on bigger challenges
Or simply want a change of pace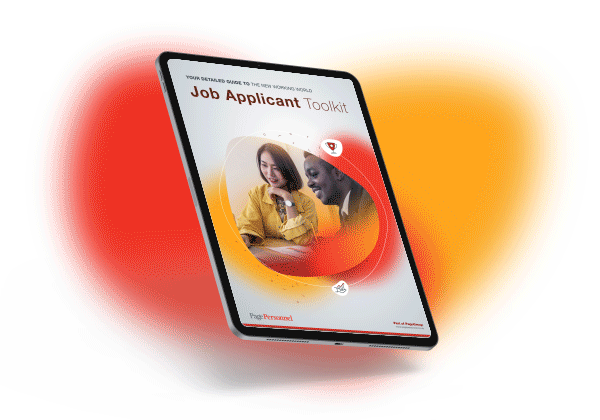 There's no better time to apply for a new job. Top employers want employees with your skillset - so to help with your job search, download our Job Applicant Toolkit today!
We hope you find this useful throughout the recruitment process. Want more expert advice? Search for new job vacancies, submit your CV and browse through our career advice hub.
What you need to know about working with Page Personnel
What locations does Page Personnel operate in?
In the UK, Page Personnel operate across multiple locations including London, Manchester, Birmingham, Glasgow, Leeds, Southampton, and more. Find a full list of locations and jobs in that area here.
What industries does Page Personnel recruit for?
Here at Page Personnel, we can help you find your dream job across multiple industries including Business support, Engineering, Finance, HR, Logistics, Paralegal, Marketing , Sales, and many others. Find a full list of industries here.
Can Page Personnel help find the right job for me?
Our innovative Job Match tool assesses your skills and experience in seconds and does all the hard work for you. It's quick, it's targeted, and it works in real-time. Submit your CV today and get your job match results.
Can Page Personnel help me check what skills I need for my next role?
Yes – with our skills checker tools, you can discover the skills you need to progress in your career. Search by job title to find out the skills and qualifications employers are looking for when hiring new staff.
What should I be earning?
For candidates looking for a job in today's competitive market, knowledge is power when it comes to salary negotiations. Using our salary benchmarking tool, you can uncover benchmark salaries for hundreds of roles. Simply select a job function and industry to get a breakdown of the average salary for each level.

Candidate help centre
What are your strengths and weaknesses? - How to sell yourself in an interview
Job interview techniques that really work
How to fit into a new workplace when starting remotely
How to change careers during a pandemic
How to write a resignation letter