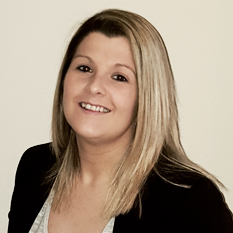 Tracy Bolton is the winner of the British Excellence in Sales & Marketing Awards (BESMA). She works as an outbound cold call telesales agent at Virgin Media and although she has been in the sales industry for a relatively short time, she has already made a big impact.
Tracy is a member of Britain's Future Board, an initiative that Michael Page is running to give award winning high achieving professionals a platform to tackle industry issues, share insight and inspire the next generation. Tracy and her fellow Board members will share advice and news on the Michael Page website throughout 2016.
---
Please  tell us about your career to date
I started at Virgin Media in March 2015 after being a prison officer for five years at a high security prison in Salford Manchester.  I had no sales experience when starting; it was a fresh start in a new career but from my three weeks training to now, I have excelled within the company facing numerous challenges along the way.
I have learned the trade e.g. things like objection-handling and closing new prospects, day in and day out. It has been an exciting challenge that I have taken head on while working hard to perfect things I need to improve on. However, I am still learning new working patterns and skills each day.
What are your career highlights? 
I think my career highlights so far has been my nomination and then becoming a finalist for Best Newcomer in the Women in Sales Awards, after being whittled down from the final eight. And of course, winning BESMA has topped my short sales career.
What initially attracted you to sales?
I wanted the challenge of a new career and that attracted me to the role originally. I am always up for a new challenge though but being made aware of the amount of money and commission that I could earn spurred me on.
What career ambitions are you still to achieve?
I have come a long way in a short space of time which has been amazing  so my future plan is perfect myself in areas that I need improvement  in, and start to move into a mentor/management role within the next 18 months.
If you weren't doing this job, what would you be doing?
If I did not take up this challenge in sales I would still be employed within the prison sector and working my way up where possible.