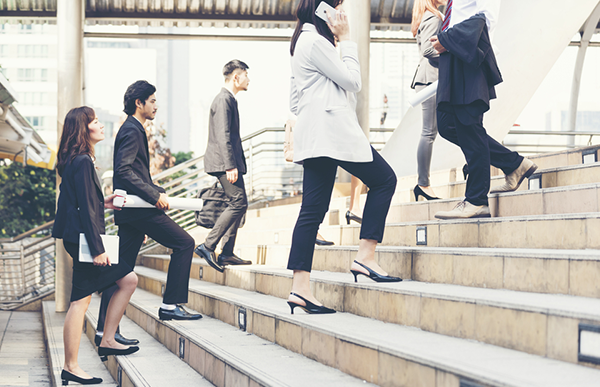 A form of internship to activate opportunities for people to re-enter the workforce, returnships allow those who have taken a break from their careers to get back into working life. In the finance sector, the benefits of such a programme are extensive, particularly considering the gender imbalance at senior levels.
Returnships open businesses up to a wider pool of talent that may not have been considered previously. These professionals will have different personal and professional experiences, and a broader perspective, which means increased diversity and a broader range of skills. Employers offering these programmes are leveraging this as a key differentiator from competitors and it has been fundamental in attracting great talent.
However, these programmes are usually run as shorter-term assignments of three to six months with a view of formalising on a permanent basis. This is an acknowledgment of the fact that it can be challenging for individuals to get back into the corporate lifestyle after going through a break in their career or a substantial life change.
Unseen challenges facing your returners
For professionals returning to the workforce, particularly through a returnship programme, there are two key challenges that are crucial to address.
The first is that this is not a consistently established practice. Because of this, it is not unlikely that individuals may feel conscious of the fact that they are operating within different parameters to their colleagues. The effect of this is that there may also be a level of uncertainty when it comes to next steps and progression within the company as a returner. It is important to address any concerns and open a line of communication regarding the security of the roles and their future within the business.
Secondly, any professional returning to work after a period of time away from the working world is likely to have fallen behind when it comes to new industry news. Whether this is the latest technology or new legislation, the world is constantly evolving.
The challenge that arises from this is determining whether these professionals enter back into the workforce at the same level they were operating at previously, with the caveat of very quickly upskilling themselves and getting up to speed with any changes. Or, do returners fit into a role that is below the level they were in before taking a break to rebuild their skills? Though the risk of this is that these individuals may be reducing their capability by not fully utilising the skills and experience they gained in their past role.
Supporting returners in the workplace
Flexibility is important to all employees but it is likely a higher level of flexibility will be required for returnships. Agreeing on realistic expectations of a role will be key in ensuring returners can best manage their new work-life balance.
Working five days a week after a break can take a long time to get used to. A professional returning from a long-term illness, for example, might find it especially challenging to get straight back into a full working week. So, a phased approach might be more appropriate for them, whereby they start on three or four days a week and work back up.
Mentoring is a tool that can be used right across a business and would be highly beneficial for returners to get them back up to speed. Making sure they have time to talk to somebody about the shape of their role and whether it works with them in their life with a clear structure in place will provide a great support platform.
As mentioned earlier, it is also key to make sure that for an individual in a returnship you identify and propose a very clear trajectory and career path. The role needs to be given the same level of investment of training and support as any other full-time employee. This might mean you need to refresh your training programme to help bring them back up to speed in certain areas or assign them a specific course to learn new skills
Assessing a returner for your vacancies
In any recruitment process, ensuring that the assessment of every candidate is fair and allows each individual an equal opportunity to excel, is crucial. The challenge when recruiting for a returner is determining the best way to explore their potential, effectively, considering their existing skills and applying their knowledge in a changing market.
When you are hiring for a returnship, you should only be receiving applications from those that are returning to the workforce, and this makes the process much more straightforward. However, if a returner is applying for a vacancy outside of a returnship programme, it is important to find the balance between assessing them in a way that sets them up for success but doesn't give them an unfair advantage compared to those that are currently in employment, and vice versa.
DOWNLOAD: A complete guide to job interviews: Identifying and acquiring the best talent from inside, and outside your sector
It will be key to delve into their previous experience and skill sets, and ensure that you are thoroughly assessing where they are at now. Where gaps are identified, it would be beneficial to discuss your expectations of them getting up to speed and what they feel is their responsibility to bridge that gap. Open and clear communication about their support process should be established from the first meeting.
If you are looking to hire talent, get in touch with your local Page Personnel office today. Alternatively, if you are looking for your next opportunity, sign up for a MyPage account to get access to all the latest jobs best suited to your skills and experience.