You are here
SES Water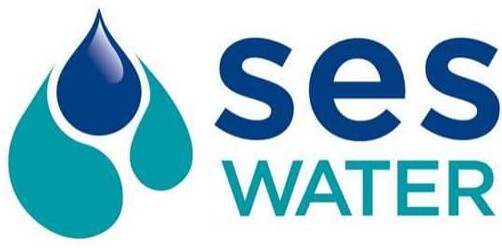 About us
SES Water supplies 160 million litres of fresh water to over 735,000 people across Kent, Surrey and South London every day.
We don't just want to be proud of what we do, we also want to celebrate how we do it. We are an inclusive environment that values community, and your contribution to delivering our Business Plan over the next 5 years and our 5 pledges to our customers is vital. We aren't just recruiting for experience - potential, fit and values are fundamental to building and developing our team. We want you to develop, grow and succeed and enjoy working at SES.
With a rich history dating back to the mid-19th century, we began by supplying water to individual parishes before merging and expanding throughout the next 150 years until today. We now maintain over 2,000 miles of water mains and manage eight treatment works, 23 pumping stations and 31 reservoirs and water towers.
Our Vision
Our vision is to be an outstanding water company delivering service excellence and we believe our people are integral to helping us achieve our goal to ensure that we deliver a high-quality service that is reliable and resilient. Our plan for the future is to ensure the services we provide are fair, future-proof, good for the planet and utilise smart technology. Water plays a role in all our lives. It's an essential service and one that we are proud to deliver to our customers and communities.
Office Culture
We have a strong set of values that guide everything we do. We're passionate about recognising our employees' efforts, as well as empowering and celebrating them as individuals.
We believe in giving our teams all the support they need to deliver the best service possible to customers. You'll receive great training and on-the-job coaching on our Finance systems and processes, all delivered to the high standards we expect.
You'll become part of an inclusive, hard-working and multi-skilled team who support each other and share their knowledge while helping to deliver the goals of the team.
The health and wellbeing of our staff and interviewees is paramount, so we have put practices in place to keep all parties safe.
Employee benefits
Life assurance

Bonus scheme

Give as you earn scheme

Aqualibrium - our wellbeing programme including Mental Health First Aiders and free annual comprehensive health checks

Financial education, savings and personal loans through Neyber
23 days' holiday per year, increasing to 27 with service

Simply Health Cash Plan, Surgical Choices and Rewards

Confidential crisis support, counselling and legal advice

One day paid volunteering a year

Discounts with our subsidiaries and Garage