We make a difference
Giving back to others is part of our culture.  We live and work in the communities we serve, and we encourage all our people to get involved.  We do a lot … and we're proud of it.
'We make a difference' is one of our company values. Our people undertake all kinds of challenges to help raise money for charity and change people's lives - including running marathons and organising bake sales and quizzes, to name just a few. Across our regions, we use our skills to give CV, career and interviewing advice to young and disadvantaged people and hold 'suit drives' to help unemployed people back to work. Everyone is encouraged to join in, and that includes our CEO who also serves on the Board of Great Ormond Street Hospital.
Celebrating our activities through our internal communication channels fosters creativity and generates ideas and engagement across all our regions. As a global corporation, we take our environmental responsibilities seriously and are constantly looking at ways to minimise and mitigate our environmental impact.
Teenage Cancer Trust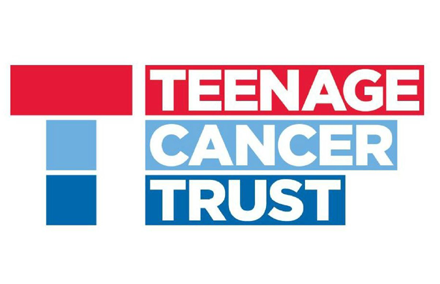 PageGroup is committed to giving back to the UK communities we work within and since 2006 we have raised over £1m for charity through various partnerships. PageGroup are currently fundraising for Teenage Cancer Trust, the UK´s leading charity dedicated to supporting young people with cancer aged 13-24.
We have committed to raise £200,000 which will fund 8,000 hours of vital care and support via their Expert Care Programme. This will include funding Teenage Cancer Trust youth support coordinators, specialist units and expert nurses in teenage and young adult cancer care. Patients will receive one hour of expert care for every £25 raised by a PageGroup employee.
Since 2006, PageGroup has raised over £1m for charity through various partnerships, including Breast Cancer Care, the British Heart Foundation, Great Ormond Street Hospital and most recently, Teenage Cancer Trust.
These partnerships have inspired PageGroup staff to scale great heights, pace the streets in marathons, compete in triathlons, cycle hundreds of miles between capital cities, and hold an Apprentice-style fundraising contest which pits teams against each other to raise the most money in one day. Hundreds of employees also come together each year to partake in PageGroup's biggest fundraising challenge, the Yorkshire Three Peaks.
SmartWorks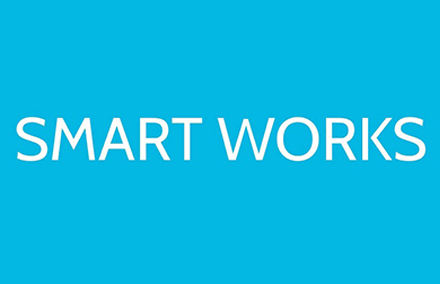 For the second year running, we have partnered with women's charity SmartWorks to provide quality interview clothes to out-of-work women on low incomes. As part of our 'Women at Page' initiative, PageGroup launched a clothes charity drive on International Women's Day with SmartWorks, which involved donating unwanted office clothes, and ran as a six week campaign.
Additionally, we conducted our second Professional Development Day on Thursday 17 July with nine SmartWorks clients. It is a full day workshop which covers CV writing, managing work life balance, career presentations, business etiquette and work culture, building presentation skills, goal setting and mock interviews.
School of Hard Knocks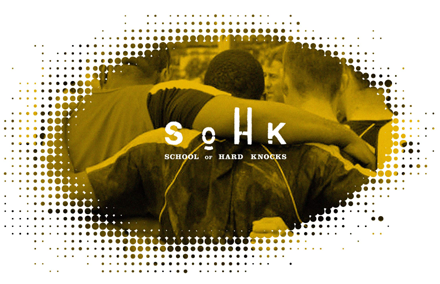 PageGroup UK works with School of Hard Knocks, a social inclusion charity running courses that use sport to tackle the issues surrounding unemployment, antisocial behaviour, crime and health. They have an expert team of coaches and mentors, supported by a wide range of high profile individuals from within and outside sport.
Using their unique programme of challenging activities and values-based lessons, they enable participants to take positive steps forward in their lives. We support School of Hard Knocks with careers fairs and employment workshops, using our expertise to advise on aspects of careers such as interview skills. They also teach responsibility, motivation, teamwork, respect and discipline, all of which allow individuals to take responsibility for their actions and context. Their programmes are delivered to young children, teenagers and adults.
Schools Programme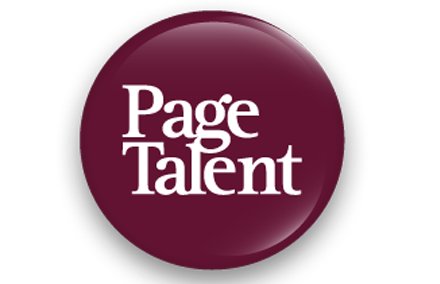 We realise that giving back is about more than just raising money for good causes. Why not utilise our skill sets and work with local schools and colleges to provide advice on CV writing, interviews and the job search process? We have undertaken a programme where we visit schools and colleges across the country and deliver careers workshops, empowering young people who are preparing to enter the workforce with the skills they need to get ahead. Directors and managers visit schools with members of their team and give seminars and workshops where practical skills are learnt and practiced. The feedback has been overwhelmingly positive and we are planning to do even more in 2016.
"The team at Michael Page delivered a fantastic interactive workshop to a large group of sixth form students; they were great at engaging the students about developing soft skills, making improvements to CVs and the importance of preparing well and being yourself in interview"
"I wasn't fully prepared for the enthusiasm and care taken to organising the time we had. I feel our students were given some remarkable experiences and were treated to some very valuable careers advice and guidance."
"Real life examples enabled the students to understand what employers are looking for whilst encouraging our students to recognise their own developing employability skills and personal qualities."