Page Personnel Secretarial & Business Support has dedicated technology and telecoms recruiters so you will always deal with a consultant that is experienced in recruiting technology and telecoms experts in your region.
The team prides itself on ensuring a robust, tailored service that meets the demanding needs of a specialised customer base.
Your technology recruitment consultants: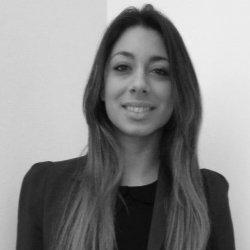 Jordan Parikh
Senior Manager
In September 2010, Jordan joined Page Personnel as a graduate and initially started in the industry and commerce space on a temporary desk. She was promoted to managing consultant after 12 months and manager 12 months after that. Today, Jordan is a senior manager and manages industry and commerce permanent and temporary teams across London. She specialises in technology and telecoms and runs the Page Personnel national technology group business wide. Jordan loves recruiting into this dynamic and ever changing industry and covers anything from smaller, entrepreneurial start-ups to large telco giants. 
Testimonials
As Head office for approximately 17,000 staff across EMEA our Recruitment needs are diverse and often business critical. For that reason it is very important that we partner with the right Recruitment agencies. In Jordan and Page Personnel we have found that Recruitment Partner. Jordan is very reactive to any requirement we have and we know that we will receive excellent quality CV's within what are often tight deadlines. Jordan has really taken the effort to understand our Companies business needs and culture and as a result she is a definite asset to us.
Head of Recruitment
Multinational Japanese electronics corporation
Jordan has proven to be a tenacious and contentious recruiter. She made the process of finding temporary staff, at short notice an easy and pleasant one. She understood my requirements and provided me with a selection of suitable candidates quickly. I would have no hesitation in recommending Jordan.
Business process Senior Manager
Start-up
Jordan knew exactly what we were looking for from the get go, she had a number of quality cv's submitted within 2 days of been given the briefing which we were very impressed with. Overall, both the hiring manager and I were very very happy with Jordan and Michael Page. Thank you for your help with this role.
HR Manager
Multinational IT Services Business
Insight and advice: