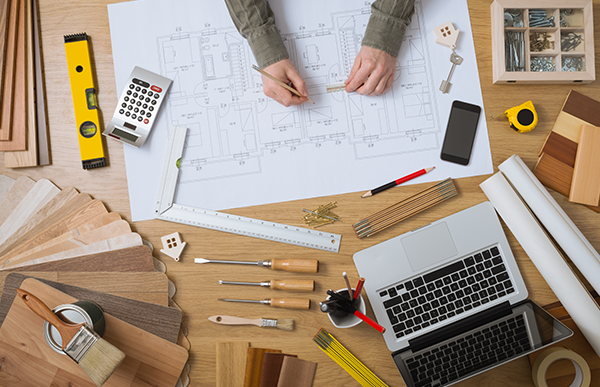 Quantity surveyors are an integral part of any commercial team or property development organisation, and finding the best can mean the difference between taking your business to the next level, and lagging behind your competitors. In the property and construction sector, we have seen a trend in quantity surveyors moving from large to small property developers.
Quantity surveyors are often attracted to smaller property developers as this career move can give them more autonomy with regards to running entire projects, as well as a bigger input with respect to how developments are run. In addition to this, smaller developers are often viewed by professionals to produce a more premium project than that of the PLCs. This is because the element of shareholders is eliminated and the build programmes are often less condensed as a result.
To better understand why these professionals are choosing to make this career move, we explored the key motivators of the candidates we work with day to day and uncovered what the positives and negatives are for top talent considering their options.
Large property developers
Deciding to join a large property developer can have its perks. A great company culture with more benefits, and bigger projects to work on. Here are some of the things that professionals may consider as positives and negatives in your large property development business.
The positives
More benefits within the business and staff to support.
More procedures and processes.
Quite often more experience in the industry.
Better cash-flow and larger buying power.

The negatives
There can be limited input that a quantity surveyor can have on a job, due to the processes and red tape in place.
Pressures around build speed means that there is a great deal of expectation to assist the site team in delivering construction as fast as possible.

Small property developers
Smaller property developers are enticing the quantity surveyor professionals within the UK, this is because of a number of reasons. However, smaller developers should be promoting their sweet spots to attract the top professionals to their organisation, rather than their competitors.
The positives
Opportunity to shape a department.
More autonomy.
Build a quality product rather than producing for quantity.

The negatives
Lack of opportunity to progress within a smaller developer.
SMEs can find it more difficult to compete with larger developers in the land purchasing/planning process, as it can now take up to 18 months from the point of submitting proposals to being given the green light on planning permission.
Growth of the business can be limited.

Attracting top professionals to your business
Smaller developers should look to promote their company culture, attention to detail, and the quality product that they are delivering. Not only will a smaller company offer more internal support from being in a closer-knit team, but they also enable individuals to enact real change across the company. Even though this can happen in bigger businesses, often the noise and the speed of delivery can override the professionals working on the ground to make these things happen.
If you are a larger corporation, and you are looking to improve your retention rates, it is important to make sure that you have individual development plans for each of the members of your team. This is so that they have a clear route to success with tangible goals to track along the way.
When quantity surveyors are looking to move to a smaller property developer, it is usually because they are looking for more responsibility and autonomy. They want to feel like a valued member of the commercial team where their input is recognised and they can help to shape the department. This should both act as advice for smaller property developers wanting to attract top talent to their organisation from their larger counterparts, and larger property developers aiming to keep up their retention rates. Both types of organisations have something different to offer to their employees, but it's about finding the right professionals that will thrive in your environment.
If you are interested in learning more about how to create a more diverse workforce, get in touch with one of our specialist recruitment consultants today.