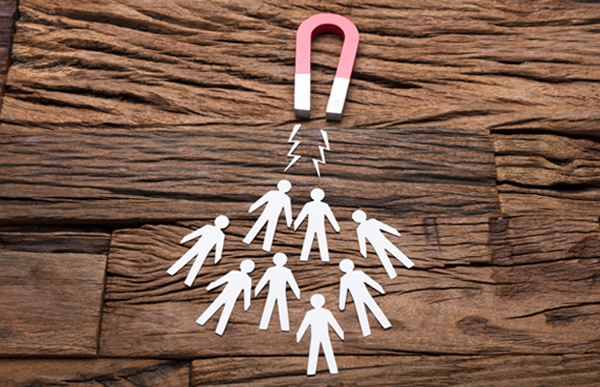 In a market where competition for top talent is fierce, it is important that businesses are committed to attracting the next generation of workers, particularly those still studying, by showcasing what the industry has to offer. Given that the property and construction industry can be challenging to start a career within, it can be difficult to attract professionals at the grassroots or graduate level. Building relationships with the wider community and making your business opportunities known to those considering their career prospects is key.

The world of property and construction is broader than some might think, and there are a lot of different directions that people can go in when working for a P&C business. Therefore, it can be difficult to attract people to an organisation or a particular part of property and construction as businesses are competing against so many different job types.

Similar to the engineering and manufacturing sectors, there is some confusion about what roles within the sector entail and demand from professionals. Here are some of the key misconceptions that people believe about the property and construction industry.

Lower skilled roles: People may think that working for a property and construction business means that you don't need or have useful skills. Not only does site work take a lot of skill and technical ability, but most property and construction roles are office-based and also require different types of skill sets. A number of these are specialist positions which require a degree qualification in that specialism - for example, architecture or surveying.

Male dominated: Some professionals have the view that the property and construction sector is very male-dominated. Even though this may have been true in the past, it is changing. Businesses are keen for skilled female professionals to join and develop their teams as they strive to create a more diverse workforce.

No technical developments: There are so many movements in the property and construction sector in terms of utilising automation and AI. Today, site surveys are carried out using drones and better technology to streamline processes, and get a better view of the site. This sector is using automation and AI to make developments for their staff and give skilled professionals the chance to learn and utilise new skills.

The misconceptions that surround the property and construction industry are damaging to hiring processes. These misconceptions will exclude groups of people that could potentially thrive whilst working in a property and construction organisation. Challenging and changing these beliefs will open the floor for more women, students, older professionals, and minority groups that may be considering a career in this field.

Appealing to the best candidates
It's important to attract the learning population as they are the potential candidates and leaders of the future. Attracting talent out of college or university and nurturing them will help to promote your business and allow you to develop professionals in-house.

There is a growing feeling in the industry that chartered institutes should move together to create a unified language and approach to students, graduates, women, and older professionals from outside of the sector. Creating partnerships with businesses in the industry and attempting to attract new talent as they leave university will create more visibility of the sector and teach people about the endless possibilities that a career in property and construction could bring. Here are some tips on how to attract top talent to your organisation:

Adapting your strategy to attract graduates

This should begin by marketing your company to people when they are still at school or college particularly around the time they are due to leave. Consider how to make your sector as appealing as possible to this demographic so it is the first port of call for the most promising talent.

Talk about things that matter to their generation. There are plenty of job opportunities that allow professionals to help with climate change through the use of renewable energy in homes. The millennial generation is very invested in helping the environment so tapping into this and giving them the opportunity to evoke change will be really attractive to them.

Promoting continuous development

Offer a comprehensive apprenticeship scheme to attract more people to your organisation and the industry on a whole.

Set up a mentoring scheme where professionals across the business can adopt a 'never stop learning' approach, and continue to build and develop their careers, no matter their age or background.

Create a diverse and inclusive workforce and business culture as this will attract top professionals. It is important that your workforce feels included at work, and that they are representing a business that has a diverse team at the helm.

Using the right targeting methods

Change your advertising methods and how you write your job advertisements, as this can subconsciously exclude groups who would be suitable for a role. Make sure your advertisements are as open ended as possible in order to be accessible to a wider audience as possible.

Repetition is key. If you want to make sure you keep people engaged in your possibilities, you should be targeting them throughout their learning career. This means having touchpoints at primary and secondary school, college, and university.

The property and construction industry offers a broad mix of career opportunities a variety of people with different skills. Therefore, it is important to make sure you are highlighting all of the potential opportunities and career paths that your business can offer. Changing perceptions about an entire industry won't happen overnight, but, if you work hard and voice your business model and offering effectively, you are sure to be noticed by the top talent looking for a career.

If you are interested in hiring top talent to your property and construction business, please get in touch with one of our specialist recruitment consultants today. Alternatively, submit a job spec, and we will contact you.