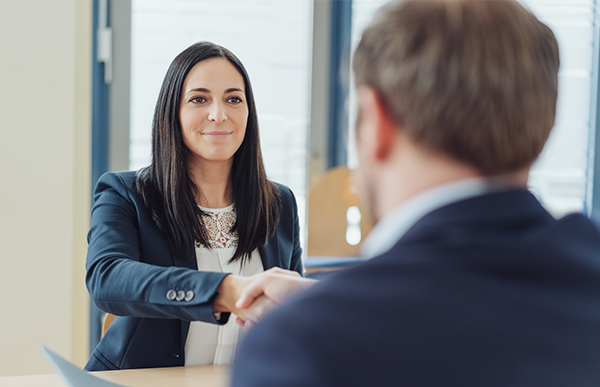 In the finance sector, August is a key qualifying month for any business looking to hire new talent and newly qualified (NQ) candidates looking for their next opportunity, particularly ACA professionals.
There is such a high demand for NQ candidates as the ACA training contract has a high level of professionalism. The Institute of Chartered Accountants in England and Wales (ICAEW) ensures a high calibre and very roust exam schedule but also a lot of commercial training which gives high credibility. The same can also be said for ACCA and CIMA qualified professionals.
Companies need to be open-minded when looking to hire newly-qualified candidates. Think longer term, considering those that are going to be fully qualified come September, once their training contracts have ended. Professionals that are actively exploring their opportunities prior to qualification have taken the time to assess where they want their career to go and they know what they want. Engage now with the view of hiring once these professionals are out of their contract.
Standing out from the competition
Aligning your opportunities with the push and pull factors of talent is particularly important when hiring NQ talent. A large portion of newly qualified candidates are looking for career progression, which means that they are not only interested in learning about the role you are offering now, but also the potential for them to grow and develop into their next. Flexibility is another big factor for candidates. The ability to work flexibly, or select their benefits from a flexible package to best suit their individual needs are key.
However, it is also important to consider that each candidate is unique and is looking for different things from their career. Building rapport and delving deeper into a candidate's motivators can really help improve your appeal to talent. If an NQ professional has a positive experience dealing with your business then it is very likely that they will share this with others. Word of mouth is a powerful tool in building brand awareness.
What is NQ talent interested in?
• Progressive, modern working culture
• Clear and defined progression plan
• A company that they are proud to work for
• Diversity and inclusion focus
• Corporate social responsibility
• Environmental policies
Connecting with NQ talent in the interview
While some businesses run effective and streamlined processes that are shaped around the candidate, some businesses need to adjust their recruitment processes and move away from the one size fits all approach when it comes to hiring. As this is such an in-demand fast-moving candidate base, the main feedback we get is that many interview processes take too long. The average process is taking one month to completion, from the initial conversation, through to the interview and offer, while some larger firms can take as long a month to even look at a CV. As with any hiring process, if the interview stages are too long, you will lose the best talent. Speed and efficiency are key when it comes to securing newly-qualified candidates.
Testing can play an important role in the hiring process, it should, however, be implemented into a process on a case-by-case basis. Some businesses choose to do have verbal and numerical tests, while others focus on competency-based questioning. Personality profiling can also come into play, depending on the nature of the role.
It is crucial to understand that everyone has their strengths and weaknesses when it comes to different interview techniques and you should strive to drill down further into their competencies from their CV.
Some key things to look at include:
• The client base that they have worked with
• Turnover of clients - the complexity of the accounts
• What their day-to-day role included in an audit
• Whether they were in a client-facing role – could their skills translate into a business partnering role?
Setting people up for success
As touched on above, everyone interviews differently. What is important is how an employer facilitates each candidate during the process to aid NQ talent in putting their best foot forward and truly showcasing their abilities during the interview.
Your careers website or landing page can help set up newly-qualified talent for success during the recruitment process. The Big Four accounting firms share the kind of questions that are asked in the interview process and delve deeper in the competencies that the firm is looking for when hiring. Providing this insight can help reduce the level of uncertainty surrounding the process and gives every candidate the chance to fully prepare for their interview. The aim of an interview should not be to catch out an individual that is feeling nervous, so the more information that can be provided to prepare the better.
If you would like to discuss how we can help source the right newly-qualified candidates for your business, get in touch with your local Page Personnel office today.
Alternatively, if you are exploring your options in the market, our consultants are always open to having a consultative conversation to discuss next career steps. We also have a Job Match tool which you can use to match your skills and experience with the best-suited roles in the market.