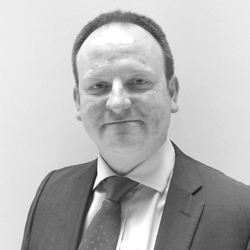 Ian Teagle – Operating Director, Page Personnel Finance 
Since the start of 2015 we have seen rapidly increasing demand for part-qualified (PQ) finance professionals. 
After a number of years of more challenging market conditions many organisations have recruited relatively conservative numbers of graduates and school leavers who have embarked on professional studies. This backdrop combined with a marked increase in 2015 vacancy numbers has seen pressure building in the demand for rising part-qualified talent. 
Most organisations, reporting either an upturn in market conditions or further drives for cost efficiency and profit growth, have already begun to work harder to retain their best part-qualified talent as they qualify. This is contributing to upward pressure on part-qualified & newly-qualified salaries, increased internal mobility and opportunity, and is leading to many companies now seeking to hire part-qualified staff externally and fast track their progression.
The part-qualified market is currently one of the most competitive segments in finance recruitment. Furthermore, some of the best part-qualified candidates are often de-incentivised from making pre-qualification career moves as they would be required to make costly study cost repayments to their current employers.
PQs are in demand and often time stretched  as many find themselves having to invest a good deal of their own time and holiday entitlement towards their studies (exam days, revision courses, study breaks) and then are working hard to make up this time when back in the office. 
Taking time out for an interview is an additional commitment so it's essential that your recruitment partner is in a position to pitch the opportunity positively and maximise return on investment of time for you and the interviewee. The quality of the recruitment process, and how it compares to experiences they have had with other companies, is a powerful first impression of your organisation. This impression will often be the determining factor when an applicant is faced with the ever more frequent scenario of having to choose between competing job offers.
Whilst an interview is a two way process requiring both parties to impress each other, it is important for employers to recognise that in a highly competitive market ensuring a great recruitment process will increase attraction and maximise chances of you securing part-qualified talent.
Follow the four steps below to ensure you leave a positive impression with your interviewees irrespective of the outcome:
Make sure potential applicants are briefed fully on the role and the organisation
Astute applicants will expect their recruiter to have an in depth understanding of the job brief, the organisation and the team culture. A good, well written job spec will help – too much internal jargon, vague or generic content won't engage an applicant or promote the opportunity. Ensuring your recruiter is in a position to share relevant anecdotes can bring the opportunity to life. For example 'the vacancy is a result of the current incumbent's recent internal promotion following the growth of their role. 
Remember that first impressions count
As interviewers, we have doubtless all been quick to form an impression as we collect an interviewee from reception. They will be doing the same! 
Being on time is important, ensure a room is booked for an interview, offer them a drink and take a moment to put them at ease. It may have been a while since you were the interviewee but take a moment to remember how it feels.
A quality interview starts with preparation
It can be a pretty slow start, and creates a poor impression, if you have to sit there skim reading the CV before you get in to the swing of your interviewing. Starting by referencing something you have already read on the CV shows the interviewee you are prepared and are genuinely interested. 
Ensure you have a thorough understanding of the position and the job specification. Not being able to answer questions about the job is awkward and can result in the interviewee feeling unsure about your interest or understanding of the role. 
Feedback is a gift so make it worthwhile
One of the biggest frustrations for job seekers is the quality or lack of feedback.  Whilst job seekers generally understand that online applications are unlikely to receive a detailed personal response, it is not an unreasonable expectation that having committed the time to prepare for and attend a face-face interview there should be some feedback. Organisations that are serious about their reputation as an employer need to ensure that interviewees receive a timely follow-up on the outcome of their interview and ideally compliment this with some constructive feedback. 
Most job seekers discuss their interview experiences with peers and family members so a positive impression of the recruitment process, regardless of the outcome, may have far reaching benefits with a broad audience. This is especially the case with part-qualified finance professionals who are usually the best networked professionally through their accounting bodies, training course providers, fellow students and on social media.
For more information on attracting and retaining PQ talent or to discuss your recruitment needs, contact Ian Teagle at
Page Personnel Finance
.
T:  +44 117 906 5153