Job hunting is a stressful time – the effort you put into tailoring your CV and cover letter, applications, the uncertainty of not knowing when or if you'll hear back, the anxiety around interviews, the worry that you messed up or didn't perform your best, the disappointment (or anger) you feel when you are not offered a job, and the frustration as you go through it all again.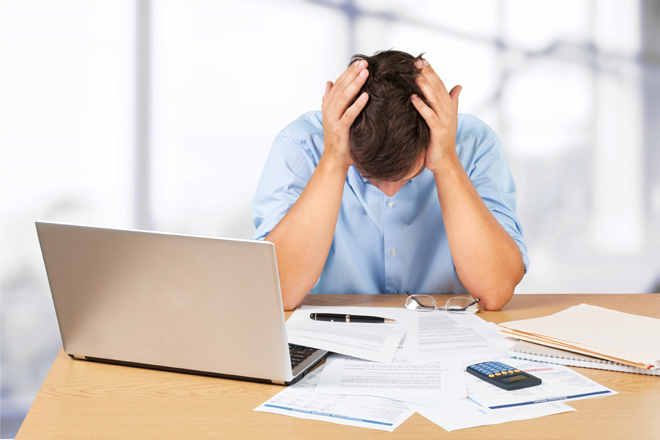 We spoke to two of our recent candidates, Rupinda, an FMCG financial accountant and Thomas, a financial services management accountant, about their experiences of the job search. 
What prompted your job search? 
Rupinda:  Two years after finishing university I was still in my first job. It was good but there was no real room for progression and I felt I wanted to move forward with my career. I  needed a new challenge!
Thomas:  I had been in the same role for ten years since graduating and I felt it was important to experience working in a new organisation. There had also been global redundancies in the company which made me really worried.  Would I be able to prove myself in a different environment? 
How did you feel at the start of your job search? What were you looking for in a job?
Rupinda: I was pretty nervous. I felt I was out of practice for interviews and I wasn't sure what people want. I doubted my capability. But I was also excited – especially when I started seeing roles online that I was interested in. I was doing an assistant management accountant role but I wanted something to learn and work my way up through a company.
Thomas: Nervous! I didn't know what companies would look for, and how to best apply my skills. Even writing my CV to highlight the right experience was a challenge after ten years without ever having to apply or interview for a job. I was looking for an opportunity to progress where I could use my skills. 
Rupinda:  I registered everywhere, sent emails everywhere, visited all the websites and applied to EVERYTHING. I wasn't looking for a specific company.  I approached Page Personnel and Joe was really good to talk to. It felt good to discuss the process and potential opportunities. It's difficult to get an understanding of what companies want otherwise. And he listened to what I wanted which put me at ease.
Once I had some interviews, I started with a role I wasn't all that keen on. I felt like I needed to get back in to the interview flow first.  I thought it would be good to go and see what to expect.  I didn't get the job which knocked my confidence a bit. But I got the next one and it was the right role for me.
Thomas: I applied everywhere. Lots of bad agencies wanted me to do exactly what I was doing before.  I applied so much with few responses. It was a bit demoralising.  Then all the interviews came at once! It was difficult to schedule while still working as I still had to complete my handover.
I had one interview where I was rejected - they were clearly looking for someone much more senior so I didn't take this too much to heart although I was disappointed. Then I got two offers at once. I was thrilled but it was hard to decide. There were lots of factors to weight up.
What support did your Page Personnel recruiter provide? How did they make you feel?
Rupinda: Joe was really good. He was very understanding and I felt he really listened to me. He understood me and the company and made me feel I was in capable hands.
Thomas: My consultant was really helpful. She listened to my concerns and I didn't feel pushed either way. It really helped me to walk through the challenges of finding the right job.
How did you feel at the end of the end of the job search?
Rupinda: Really happy – so happy! I spent a month smiling. I was really excited about the new opportunity.  The day before I started nervous, but it was such a good feeling to be moving in the right direction. 
Thomas: I was a bit scared for the new role and I had some doubts initially. I had calls from other agencies but in the end, I was happy that I had made the decision.
Rachel Campbell, Operating Director at
Page Personnel Finance
says "My advice for anyone embarking on a job search is to make the most of any support you can get; finding a good agency is a really crucial step. It can be confusing and demoralising looking on the internet for roles and then getting rejections without being able to get an understanding as to why.  As specialist recruiters, one of the most important things we can offer initially is insight into the current employment market.   This will help you to highlight the appropriate skills on your CV, to understand how much money you can expect, and what the competition is like for the roles you are interested in.   We find just having that understanding reduces a lot of the pressure."
"Once your search is underway we are also on hand to help you prepare; ensuring you have the right information for your interview and running through interview techniques such as answering competency based interview questions.   We can also help you schedule interviews at convenient times, working with you and a prospective employer."
"In the final part of the process, where you need to make the right decision, we realise that being a sounding board is our key role.  We'll help you to run through your priorities and concerns to ensure you feel ready to take the next step."  
By nature, looking for a new job is an emotional rollercoaster. For many, the stress, disappointment, uncertainty and fear get in the way of an effective job search.  A good agency, with experienced recruitment consultants can really help to improve the experience and find you the right role.  
For support on your journey to finding the perfect job, contact
Page Personnel
.