Page Personnel Secretarial & Business Support has been established for 11 years and today, we have a dedicated team of eight consultants recruiting solely for our financial services clients on a temp, contract and permanent basis. As such, we have constant access to a large pool of candidates all of whom are working within or want to work within the sector to ensure we can meet the needs of our clients. We also benefit from working with a number of candidates on an exclusive basis as we have supported them in their careers for a number of years.

Typical roles covered include receptionist, administrator, team assistant /secretary, desk assistant, PA, executive assistant and office manager.
We have extensive experience recruiting for a broad range of clients from the boutique asset management and private equity firms to global banks and are experts in providing a bespoke, first class service to suit our clients' individual needs.
Your financial services recruitment consultants:
Nicola Taylor
Regional Manager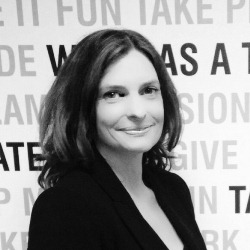 Nicola has 11 years experience recruiting within the London secretarial and business support market, having been part of the team that set up Page Personnel Secretarial & Business Support in 2003. She has always specialised in recruiting specifically within the financial services sector and has built a strong network of clients and candidates during this time.
She takes great pride in building long term relationships with candidates and clients based on providing a high quality and personal service. Nicola is responsible for managing the financial services, property and professional services businesses and today has temporary and permanent teams specialising in recruiting within these sectors. She has a young son and spends her free time chasing him around!
Testimonials:
"Working with Nicola was one of the best recruiting experiences I have had in my career. Ultra professional, efficient and personable in her approach, Nicola succeeded in understanding my requirements and coming up with an impressive candidate slate. She made it really easy for me, and helped me through the completion of the process, even outside the parameters of normal responsibilities of a recruiting agency. I can highly recommend Nicola to anybody who is looking for a first class service and excellent results."
Chief of Staff
Barclays
"Nicola has been outstanding as a recruitment consultant, much better than the any others for PA's and better than all those I deal with for senior hires. Not one complaint, I can only say very positive things."
Chief Operating Officer
Asset Management firm
Jacqueline Brett - Manager
Financial Services, Temporary Team

Sarah Bagnall - Manager
Financial Services, Permanent Division


Jacqueline manages our City temp team in London, specialising in recruiting into financial services firms and has been working for Page Personnel since 2007. She has a background in customer service and administration, working for large corporate firms such as Bloomberg as well as boutique trading firms in business support roles. She has a degree in languages and has always been passionate about communication and providing excellent service. Jacqueline never gives up, whether it is running marathons or finding her candidates and clients what they require.

Sarah has worked for Page Personnel since 2008, starting on the graduate scheme. She currently manages the permanent team recruiting all levels of secretarial support staff from entry level administrators and receptionists through to CEO personal assistants. She specialises in recruiting into the financial services sector and mostly focuses on the smaller asset managers, hedge funds, private equity firms, venture capital firms and investment management firms. Sarah prides herself on building long term relationships with both candidates and clients.

Testimonials:

"Over the past year, there have been three highly-confidential Senior Executive Assistant vacancies that we have sought Jacqueline's assistance with. These were very sensitive roles, which required an acute understanding of the specific hiring manager's requirements, and therefore each role had its own unique challenges. Jacqueline was briefed with this task and on both occasions was given exclusivity to fill these vacancies. This was permitted as she has an excellent track record in satisfying such demands. Her conduct on these assignments was exemplary, always acting with both integrity and discretion. These were by no means easy vacancies to fill; only her perseverance and acute understanding of the hiring managers' needs eventually ensured success. We are very happy with the service she provides and look forward to working with her again in the future."

Recruitment Manager

Leading Investment Bank