You are here
King's College London
About Kings
King's College London is one of the top 20 universities in the world (2015-16 QS world university rankings), and the fourth oldest university in England. It has more than 26,500 students (of whom nearly 10,400 are graduate students) from more than 150 countries worldwide, and some 8,000 full-time/fixed term contract staff and c8,000 Affiliates, who form various workforce groupings.
King's has an outstanding reputation for world-class teaching and cutting-edge research. It was ranked sixth nationally in the 'power' ranking in the 2014 UK Research Excellence Framework, and is in the top seven UK universities for research earnings (over £171 million in 2013-14). It has an overall annual income of more than £750 million.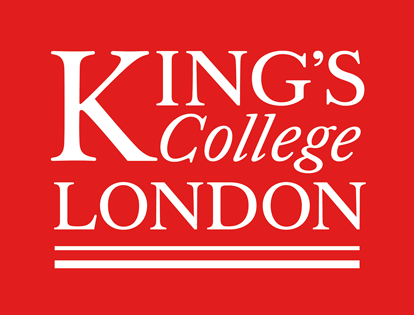 Vision 2029
Our Strategic Vision takes us to our 200th anniversary in 2029 and builds upon our history of making a full contribution to society. These are our strategic priorities:
Educate to inspire and improve
Research to inform and innovate
Serve to shape and transform
A civic university at the heart of London
An international community that serves the world
HR Transformation objectives
Attract, develop and empower our diverse workforce to take responsibility, work together and create a culture of high quality delivery.
Have simpler, more standardised processes to strengthen King's disciplinary diversity.
Build systems that help deliver step changes in education delivery and research informatics; improved data to underpin decision-making.
Create an operating model that facilitates creativity and engagement across the King's community.
Continued commitment to being a responsible and ethical institution; effective management of our people to ensure a sustainable future.
180 years of historic pioneers
Sir Charles Lyell, founded modern geology
Sir Charles Wheatstone, developed electric telegraph
James Clerk Maxwell, Einstein's predecessor in electromagnetism
Florence Nightingale, pioneered nursing training
Lord Lister, 'father of modern medicine'
King's Culture
King's uses its location to build and consolidate partnerships with many cultural, political, professional and business entities and communities in the capital. The Cultural Institute at King's connects the university with practitioners, producers, policy makers and participants across arts and culture, in London and beyond, creating space where conventions are challenged and original perspectives emerge.