Sorry, there are no active vacancies
About ilke Homes
ilke Homes has serious ambition, aiming to be the number one house builder within the next decade. With over 500 employees and a factory based in Knaresborough that can produce up to 2000 homes a year, this is a perfect time to join this pioneering organisation as they recruit hundreds of new people to support their growth strategy.
ilke Homes are no ordinary homes, built in a huge factory using Modern Methods of Construction and the kind of technology applied in Formula One, which makes them super strong, but half the weight of a traditionally built home. They're also beautiful zero-carbon homes, utilising the latest technology to make sure they are energy efficient and tread lightly on the planet.
All of which means ilke is in a great position to help solve the UK's housing crisis, providing beautiful, sustainable and affordable homes, quicker and at no more cost than traditional builds. 
 

Our values

At ilke Homes we are a Pioneering, Responsible, Proud Community that believes in doing the right thing and working together for the benefit of each other and our customers. We promise to never compromise on our values and we recruit people who actively listen,  are keen to solve problems and who strive to succeed.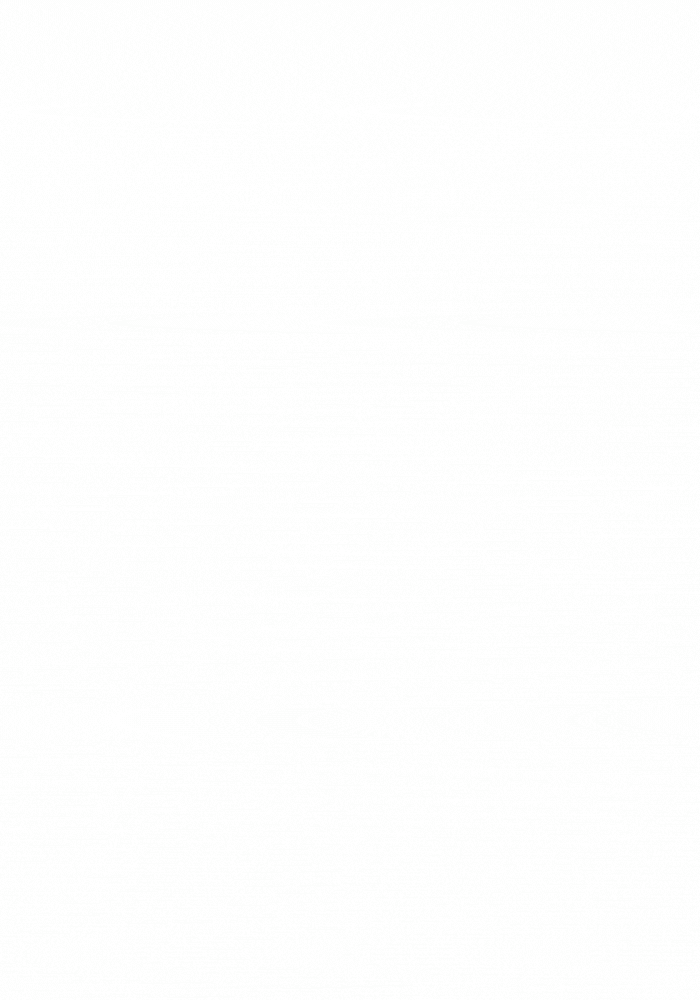 Pioneering
"We dare to dream and don't set limitations, with the knowledge of challenge, we go the extra mile."
Responsible

"We are one team and take ownership of our actions. With a focus on performance, we drive results whilst being kind to the individual."

Proud
"We focus on getting the job done because near enough isn't good enough; we shout about our successes."

 Community
"We know that we win and lose as one and are focused on being better together giving everyone an opportunity."
Our employees
ilke is full of proud, passionate and talented people who have given their all and more since the business was created. The team are now looking for many more energetic, driven individuals who believe in the purpose of the organisation and want to join ilke on the journey to number one.
From building homes in the factory, through to site-based construction, managerial positions and support roles, ilke is looking for a variety of skills and capabilities, including 30 apprenticeship vacancies. This will help train up the next generation of housebuilders and engineers to manufacture homes in factories, in a bid to ease the current construction skills and housing crisis.
The business needs innovators, challengers and responsible, delivery-focused individuals. People who understand how exciting it is to be designing and building the zero-carbon homes of the future. As a young business, there's a lot of hard work to do to make sure that ilke achieves its potential, which will mean plenty of opportunities for people to develop themselves within the organisation. It also means it can be a challenging environment, with high expectations. Your efforts are recognised within teams that know they can only win by working together.
Career development
ilke Homes offers highly competitive salaries, with a great range of benefits, flexible working opportunities and shift patterns. It's a people-focused business, housing the 'ilke Academy', the first onsite learning and development centre for modular housing. In addition to in-house training, apprenticeship programmes will also be available for existing employees, providing new skills and accredited qualifications for those interested in further development.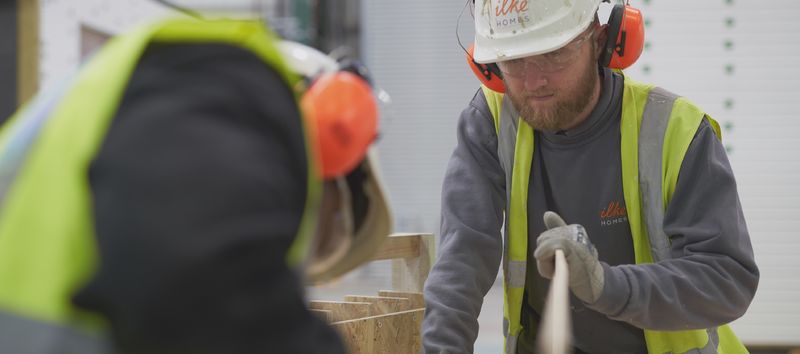 ilke Homes benefits
Discretionary bonus scheme based on personal and business performance
Health insurance scheme
Company pension scheme
Paid sick leave
25 days holiday plus bank holidays
Life assurance
Flexible working opportunities available dependent on role
Fantastic discount and cashback scheme with offers on retail, leisure, travel & utilities
ilke Homes in the news
ilke Homes has just secured a landmark deal with Boots to deliver 622 homes in Nottingham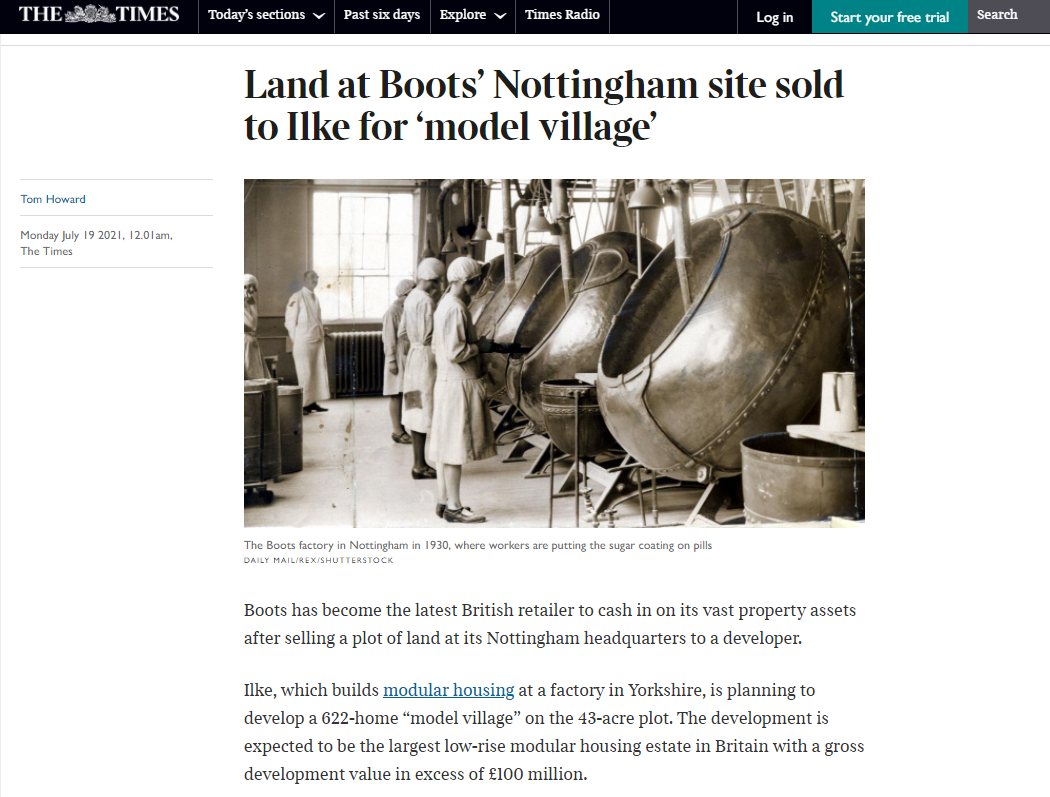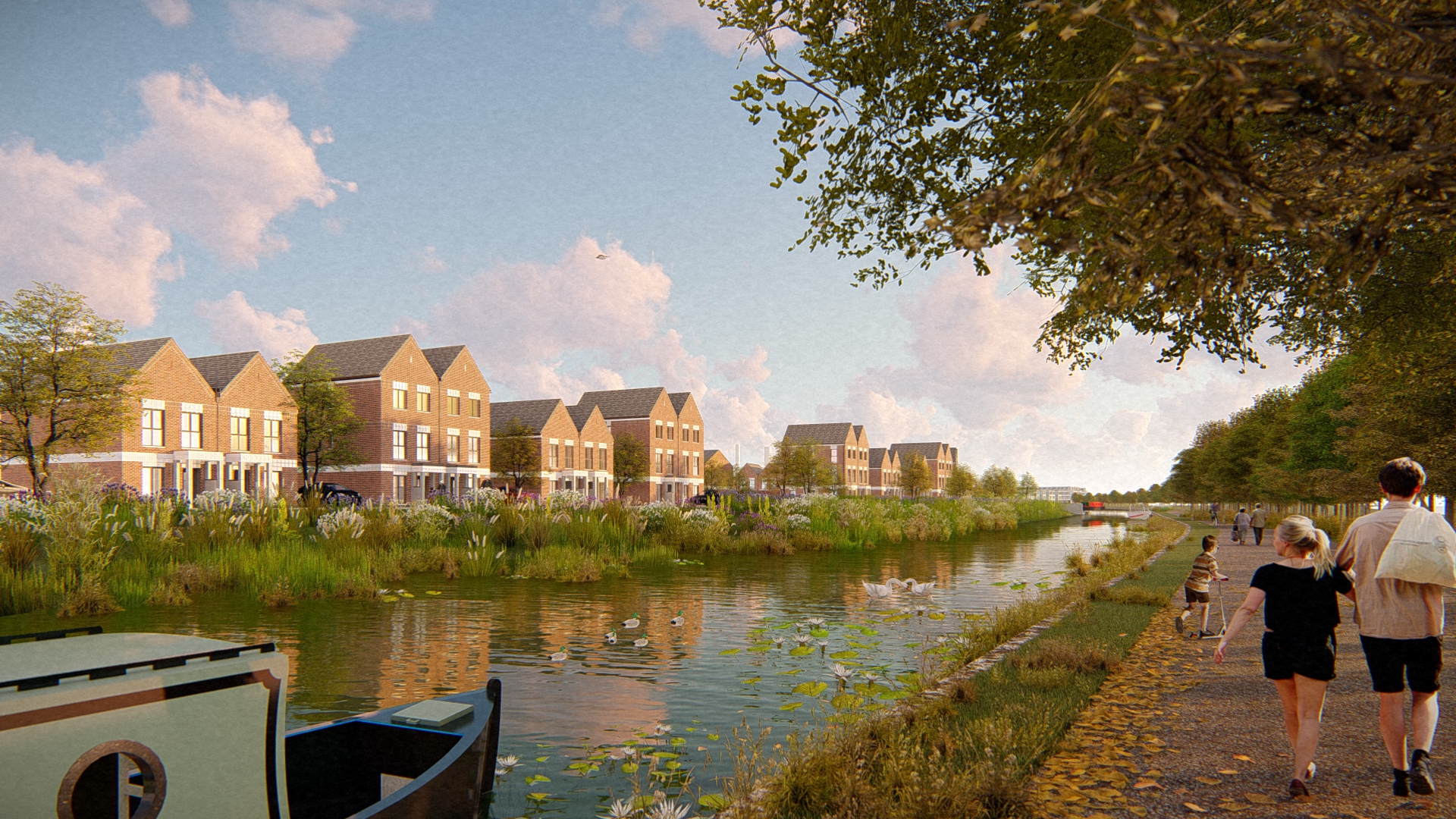 Our location
Meet the team
Andy Potter
Section Leader
What do you do for ilke? 
I joined the business as a Section Leader and I manage the High Speed Panel Line team.
What do you love about your job?
That the business is always changing and evolving.
It's my first time working for a startup business, so I've never been anywhere with so much investment and such an aggressive growth/ramp-up plan.
Occasionally, I hear people having a grumble, but I know how far we've come in the short time I've been here (two years) and I think are you serious, where have you worked before?
What's your biggest challenge at work?
Taking on work or tasks we've not done before. Just when you think you've got to grips with it, the next line balancer gets released and the process starts over.
It's always a bit of a slow-motion moment when I see the new line balancer email come through. There's usually a collective deep breath from the Section Leaders in the office, as we all open the file to see what Romeo has in store for us. 
What would you like to see in ilke's future?
Achieving our target of becoming the number one house builder in the UK.
Meet the team
Ewelina Ryba
Senior Section Leader
What do you do for ilke? 
I joined as a Section Leader in December last year and was promoted to Senior Section Leader in June this year. I am responsible for a team of around 80 in Sub-Assemblies.
What do you love about your job?
The people I work with; we're a great team and I love heading home at the end of the day knowing we have done a good job and hit our targets.
What's your biggest challenge at work?
Balancing my career with motherhood. My son is three and Covid has caused chaos with childcare, so it's a constant juggling act. As far as actual work challenges are concerned – that's what work is… solving them is what drives me.
What would you like to see in ilke's future?
I'd like to see my team develop as individuals – their personal growth really matters to me. It would also be great to see ilke continue to scale up and expand - we are going in the right direction. Not every company gives opportunities for bonuses and round tables. I'm also very proud of what we are doing with ilke ZERO.