About the GPA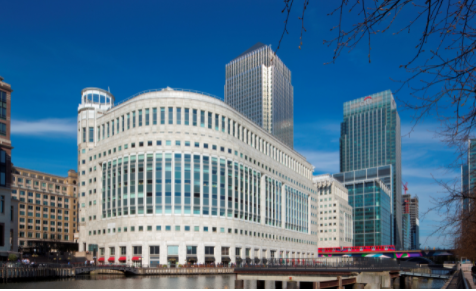 The GPA is a relatively new organisation within Government, created in 2018 and is in many ways a start up. This means although it is a Government Department, many of the systems, processes, ways of working are still being set up. The GPA is actually an Agency of the Cabinet Office (CO) and uses a number of Cabinet Office technologies such as the Google platform and HR/Payroll system. The CO model though is very federated with business units doing their own IT around this core platform. As examples, the GPA has a number of internally procured systems eg MS Project Online, Viewpoint CDE, MRI Horizon, Kahootz, Iconics and is in the process of adding new capabilities, eg CRM, P2P, a contract management system, AWS data platforms. Although some of the platforms are CO operated, the GPA is responsible for the data within these systems.
In addition to these GPA corporate administration systems, the GPA also provides technology services to clients (ie other government departments. This is only a small part of the GPAs service offer currently with 4-5 sites taking GPA technology. This is expected to grow to circa 50-100 sites in the 3 years.
There are two types of 'site', those that are a new build or a complete renovation which typically have GPA network, AV, room booking and occupancy management technology in them, and those that have been 'taken over' by the GPA from government departments like HM treasury and the CO, where there is very limited GPA tech but the GPA is being asked more and more to deliver services to these clients.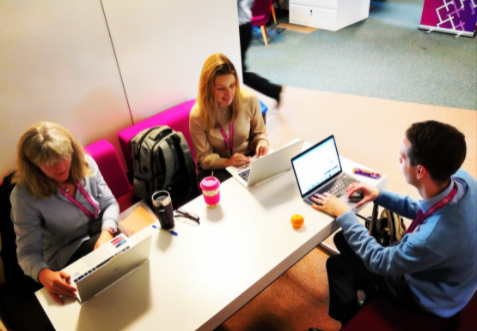 Career Development
When joining the Technology team at the GPA you can be sure of a exciting and challenging career! The department is growing rapidly with customer base set  to grow from 200 to up to a 1000 in 2021, driving cost savings and helping modernise the Governmental Estate. This growwth spells opportunity for those who join the team. As an employee of the GPA you will also be SC cleared allowing you to work across the Government Digital & Technology estate
Our Brand Values
We're here to collaborate with departments as true partners. We bring together Civil Service knowhow, commercial expertise, and insights into the government central estate to help our clients meet their strategic goals. 

Our Employees
The tech team is relatively new with the majority of the senior team being recruited last year. The team is small (17 FTE currently) expected to grow to circa 30 this year and uses partners for a lot of delivery. The budget per annum is currency circa £14m expected to grow to circa £30m in the next few years. This does not include the in/out budgets for services to clients e.g. leased lines, network support. The £14m- £30m is mainly the investment/replacement budget.
The GPA is new and the tech team is even newer and what is clear to the new CDTO and SMT is that the GPA is very immature in terms of information governance, IT security and general good practice with respect to the management of data and systems. The requirement is to move the GPA to a mature state over the next 2-3 years and then an advanced level of maturity over five years. This will be a challenge given the growth of the GPA and the increasing breadth of services that we provide, especially IoT and the large quantities of data we expect to be managing. The GPA will in the next 2-3 years be managing many hundreds of properties totalling circa 3,000,000m2 and although it is small scale today, the majority of these properties will have some form of GPA technology service installed over the next 5 years.

Diversity and Inclusion
The Civil Service is committed  to becoming the most  inclusive employer in the UK.
We are committed to understanding, respecting  and representing as broad a range of views and  backgrounds as we have in UK society. We know  that diverse perspectives and experiences are  critical to an effective, modern Civil Service.
Our vision is to ensure the Civil Service  represents modern Britain and is a truly inclusive  employer - an example to other employers. We  will create an organisation where diversity is not  only respected and valued - but celebrated.
What's in it for me?
We want to maximise the potential of everyone who chooses to work for us - regardless  of background.
If you're interested in becoming a world class leader, developing your career with us –  starting with this interesting and challenging role – or doing things differently and inspiring  colleagues, then the Civil Service is the place for you.
Our passion for diversity and equality means creating a work environment for all  employees that is welcoming, respectful, engaging, and enriched with opportunities for  personal and professional development.
Office culture
The Government Property Agency is helping transform the way the Civil Service works and reshaping the relationship civil servants have with their place of work.
Meet the team
Neil Williams
Chief Digital & Technology Officer
We are embarking on a journey to transform the experience of the Government workforce as we deliver modern, smarter workplaces where digital tools and data are at the heart of enabling flexible and agile working. As one of the UKs largest property management organisations with hundreds of properties, the scale of the opportunity is immensely exciting for the senior leaders in our technology team. 
Meet the team
Stephen Nelson
Head of IT Programme Delivery
Steve has been career civil Servant with over 28 year experience of IT Delivery within Government. He worked for the  DWP for over 25 years with roles including migrating clerical claims on to the 1st departmental IT systems, Jobseekers Allowance implementation and migration from its early systems, through to onboarding outsourced service providers, Datacentre migration and the largest office relocation move in Europe with 950 properties affected. Steve have been with GPA for 3 years and has loved working in a new start organisation where he has had the opportunity to shape the delivery approach and strategy. Steve is committed to creating a no blame collaborative culture within the team and a fun and friendly environment. His interests and hobbies include anything by the sea, SUP, Kayak, boating, fishing and most sports including snowboarding.
Meet the team
Paul O'Toole
Head of IT Service Management
Paul is responsible for managing the relationships between the Digital and Technology team, GPA's clients and third parties to ensure that customers receive outstanding services across all GPA Managed facilities, as well as helping to shape the technology and service offerings for clients, lifecycle management. Paul also keeps a continual watch on service improvement initiatives and activities. Previously Paul was head of IT
Service Delivery at DPD UK where he held a similar role since 2009, delivering IT into new premises and by supporting the business delivering innovative IT products and services. Before DPD Paul spent six years with the UK Forensic Science Service as an IT Manager and with previous management roles Paul has over 23 years experience. In growing his team at the GPA Paul is looking for enthusiastic individuals who are passionate about providing a great service and have a positive, can-do attitude. Paul is an avid follower of Formula 1 motor racing and is a real Apple 'nut' with far too many gadgets, and a deep understanding of everything Apple going as far back as the late 1980's.
Meet the team
Al Gardner
Principle Technical Architect 
I have worked in a number of technology roles across government and the private sector. With a background in defence Systems Engineering, by way of a technology startup then a number of years as an independent technologist supporting mostly public sector clients specialising in systems thinking, systems systems engineering, innovation and data analytics. I joined the GPA from the Government Digital Service because I'm really excited about how GPA's work will help underpin the government's digital transformation by helping to make it so that Civil Servants can do their work from anywhere.
My hope for the team is that we develop some really exciting products that will have a real and lasting impact on the way that many thousands of civil servants do their work, and that as we grow we will become a trusted technology partner for other government departments, getting better and faster at delivering our products to the people who work in our buildings.